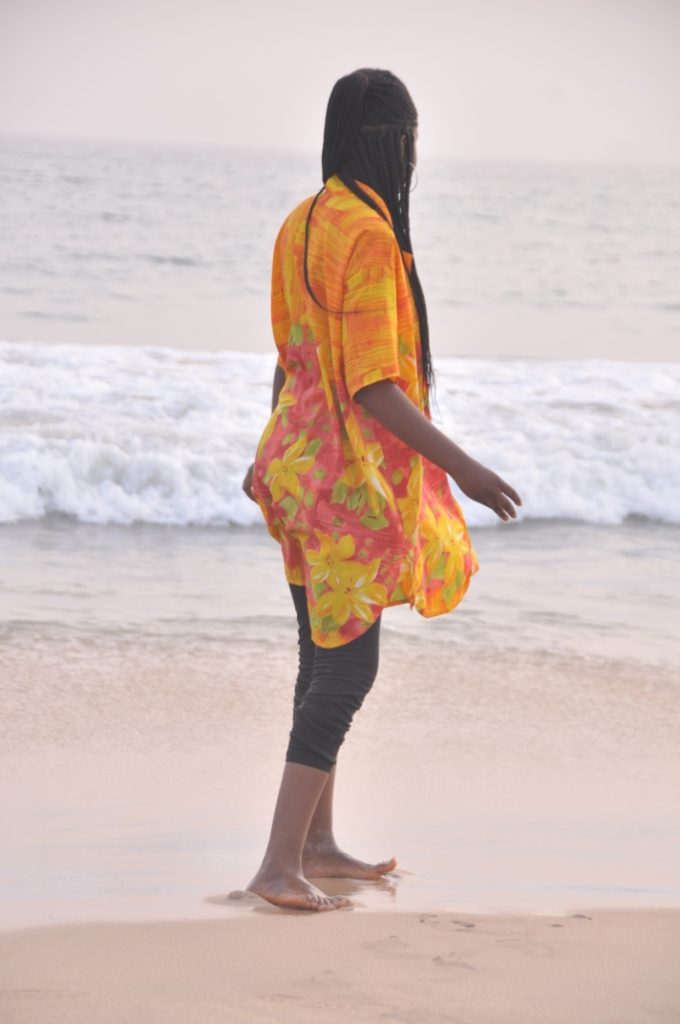 Luckily for me he told me earlier that we were going out. It's the first weekend in months that I'd had anywhere to go.
I was happy not really because of the outing but because the less time I spent with him indoors, the better – I was already feeling pressured even though he repeatedly told me he had no expectations.
Here I was sitting at a bar alone waiting for him when I noticed there was a guy sitting next to me. I looked at him noticing that his lips (just the perfect size) were crooked up in a sort of one sided smile and his eyes were on me. His cologne filled the air and I felt a tensing in my belly as I inhaled the utterly delicious scent.
'Have I seen you before?' he asked
'Have you?' I reply a slight smile on my face
'Yes, I have. You are the angel from my dreams' he says with a rueful smile on his face
I burst into laughter while miming slow clapping 'that line is so corny it should not work but with that self-depreciating smile on your face, somehow it does.'
Really smiling now, he turns to fully face me and instantly I know I would never have a problem trying to remember his face.
'Who are you here with?'
'… My boyfriend…'
But he hears he question in my voice and his eyes let me know it's okay.
'Who are you here with?' I ask
'A girl' is his reply and I can hear all the unspoken messages he's trying to tell me.
'Here is my personal number' he says tapping a number on the card 'call me sometime, it is totally up to you'
Taking the card, I turn it over and ask for a pen. He gives me one and I write my phone number down on it. Capping the pen, I hand them both back to him.
'I have made my choice. There is my number you call me….' 'But only if you want to…' I add
I can see the tension leave his shoulders and he smiles at me as he stands up to leave. He leaves just as abruptly as he came but not before I feel the feather light touch of his fingers trail a short distance over my bare shoulders. I smile because he gets that too, that I needed touch to assure me that this is reality.
Finally, I see my boyfriend walking toward me with the food I asked for and I'm wondering how suddenly all the butterflies are gone.