Hey there!! I'm the OOU Foodie and you are welcome to my little space here. Hopefully really soon, you'll learn to trust my food reviews and know that I would only recommend food that's as good as orgasms.
Since I take my job as foodie seriously , you can conclude that the minute I heard about OOU trade fair-Sagamu Campus and the fact that the newly opened "Pasta town" was there I decided to be there bright and early.
The fair definitely had a couple of distractions but my eyes and heart were locked on to food. Because I got there early I had to wait for the pasta to be ready and so I stuffed my tummy with the most delicious bite sized cake for #50. But wait !! I'm getting ahead of myself, first let's eat some food.
#50 Cake with a Difference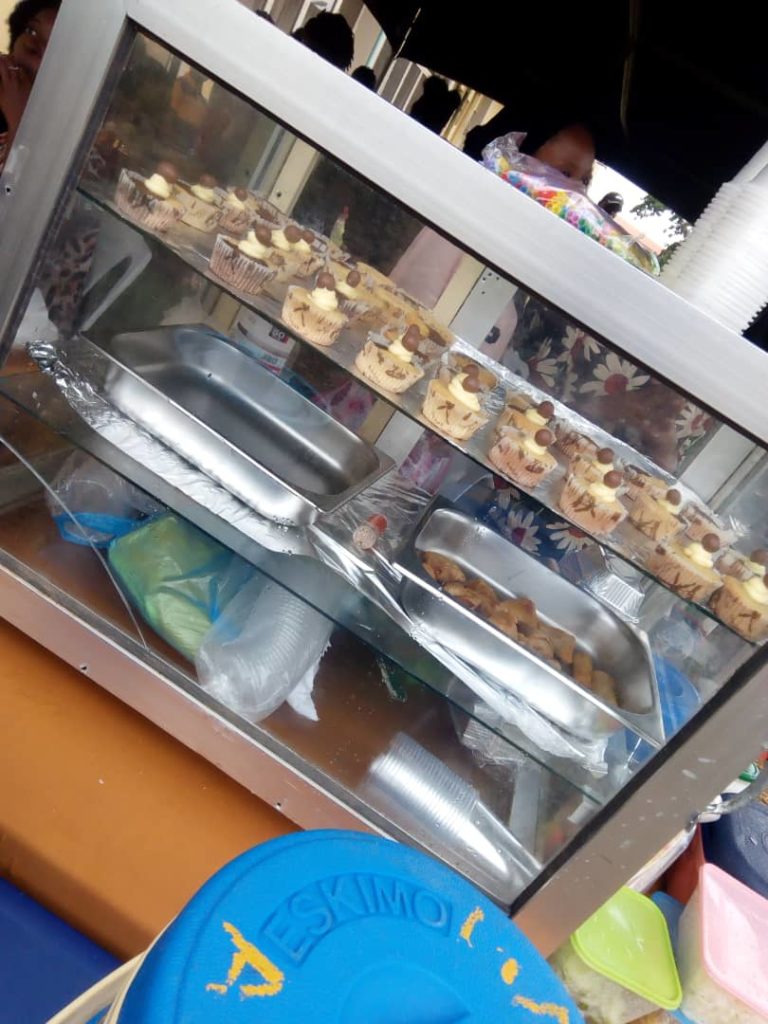 First thing I and my friends ate or more accurately blessed our stomachs with was the 50 naira queens cake from BIMMIE cakes and events.
This cake was simply sublime, with a dollop of icing and malteser to top it off. If you have a sweet tooth just simply park your butt to her ASAP! I totally recommend 2 or 4 or half a dozen!!! And she does small chops too.
Thumbs Up 👍🏾 for BIMMIE Cakes and Events
I can't seem to find her contact or an address so whoever knows should please drop it in the comments section below .
Pasta Town
If you haven't seen the graphics for the opening of "Pasta Town" are you even in OOU Sagamu Campus? Well, pasta town is literally what the name says-a town of Pasta!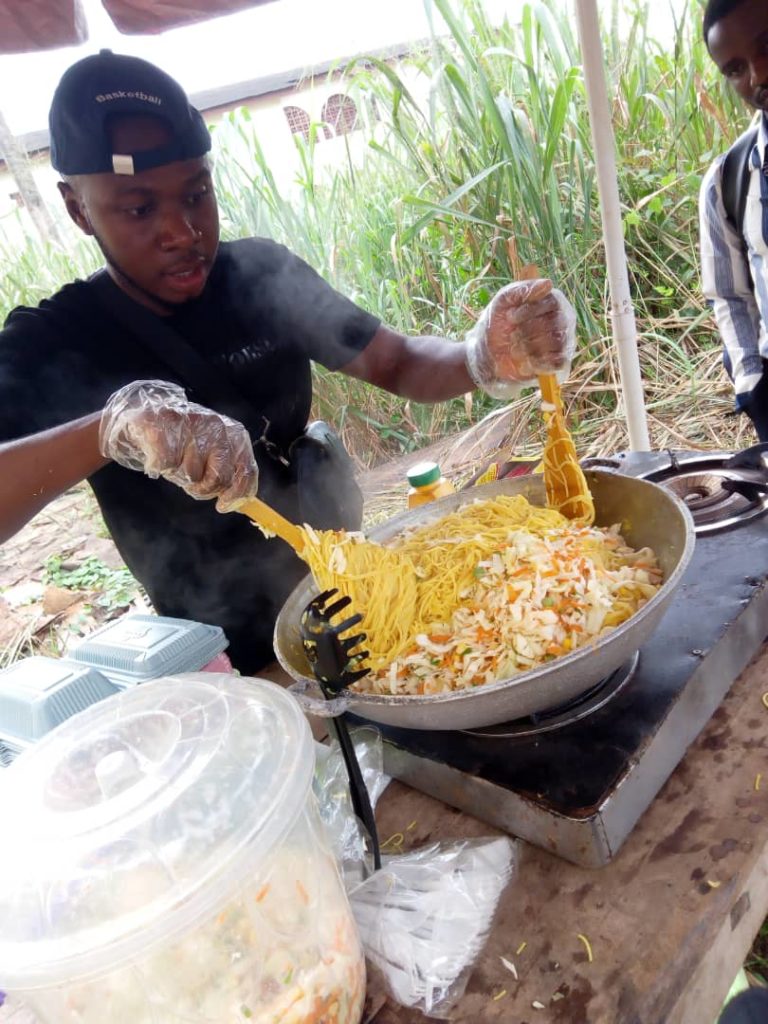 I bought a plate of pasta, that comes with one turkey and took it home to enjoy. Getting home I balanced with the food. The turkey was just right, soft and tender and seasoned well. The pasta [ fancy English for spaghetti] itself was delish. There wasn't so much pepper – although I think there should be a more peppery option for people like my friends who said the pepper wasn't enough- but I loved it.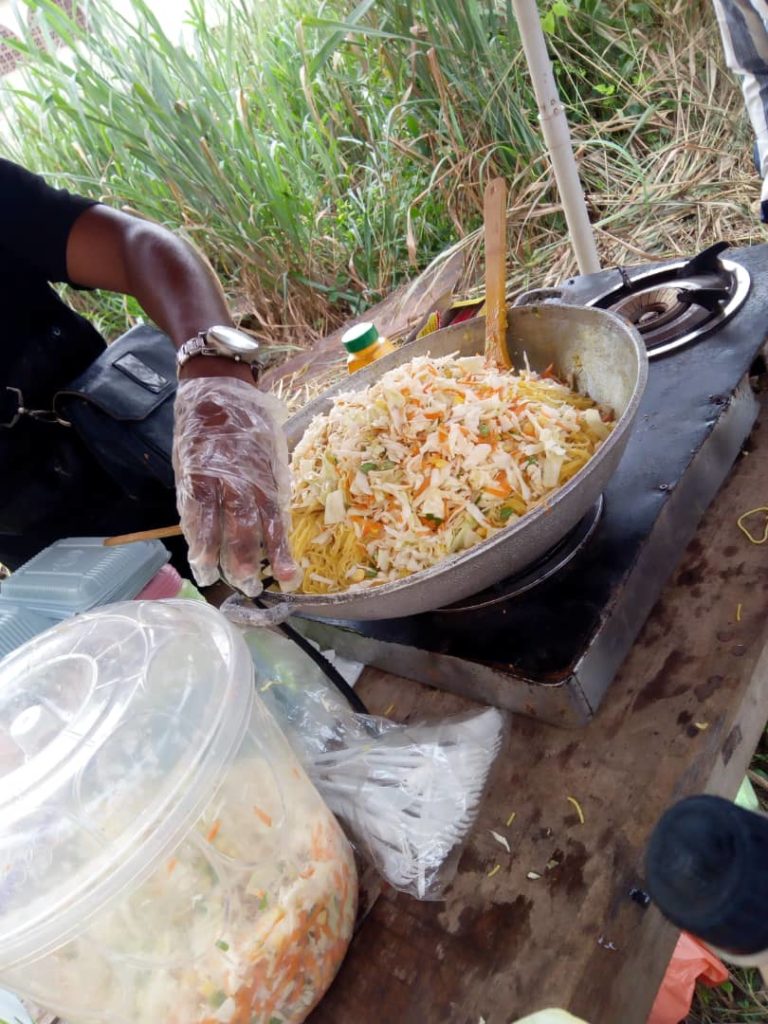 My one request would be to add a little more condiments – peas,carrots,sweet corn- in it. Overall, I regret buying just 1 plate….. 3 plates would have been better .
Definite Thumbs up 👍🏾 for Pasta Town.
You can find Pasta Town on Hospital Road, beside OOUTH almost opposite Nepa Office.
Sho Grillz Ahmazing Shawarma
Put your hand up one time for shawarma, put your hands up two times for good shawarma, Gbe body é for this shawarma .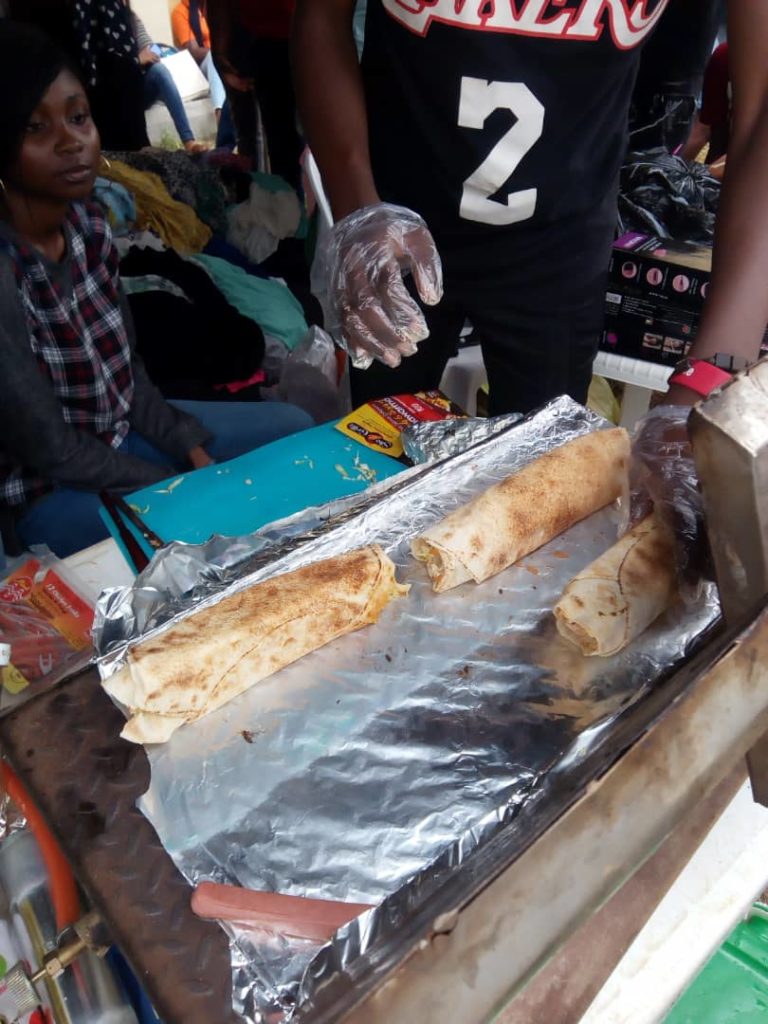 You've obviously figured out that Sho grillz shawarma made my belly rumble in satisfaction. Shawarma is one of the most popular junk foods amongst students, so it's easy to find a lotta shawarma spots selling sub par shawarma.
Well , this is the second shawarma I've eaten in Sagamu that I loved. Infact all the moaning I did while eating it could conveniently make a soundtrack for xxx scene 😂. Anyway, the shawarma isn't just delicious, it's also quite affordable.
Prices – #700 #1000 #1200
I bought the #1000 shawarma and I got a free coke too.
Definite Thumbs Up 👍🏾 for Sho Grillz.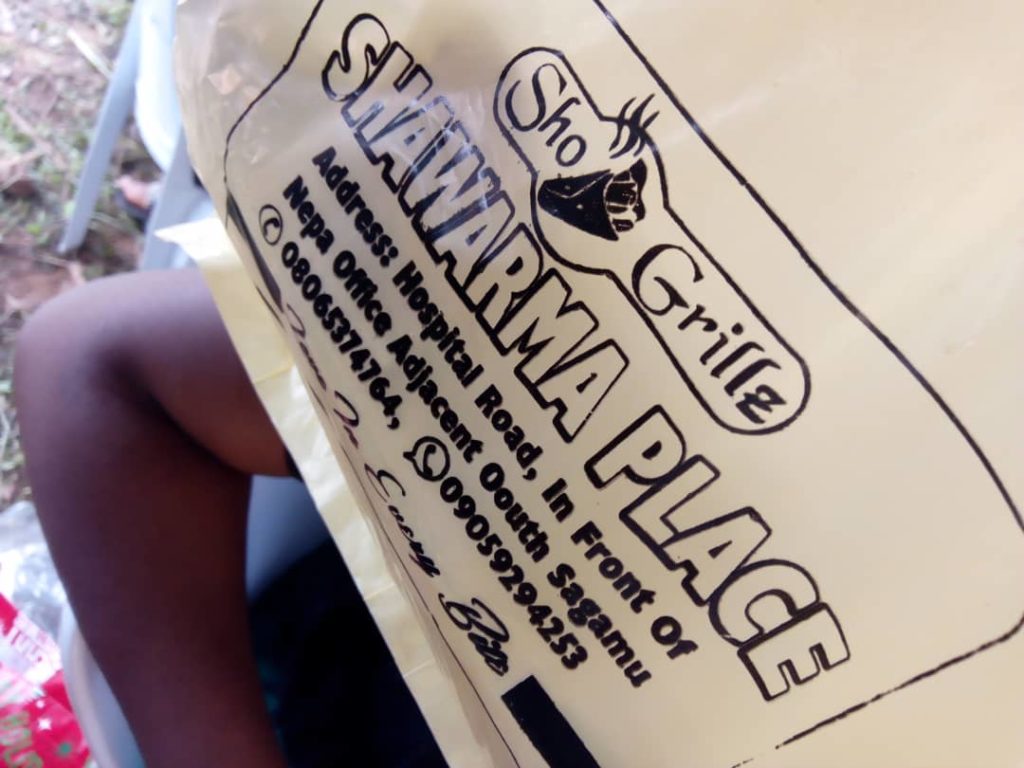 You can get your Sho Grillz shawarma on Hospital road, infront of Nepa office. Remember to buy two and leave the second one for 'The OOU Foodie'. I'll be expecting .
Well ,
After eating all that I just slept off and started dreaming about some chicken and chips. I wonder who sells the best chicken and chips in Sagamu 🌚 … don't you??
Till the next review, remember to eat well once you get back to school , and try out these hot spots.
Looking for something fashion related ? Check out this outfit of the day post by Rubies.