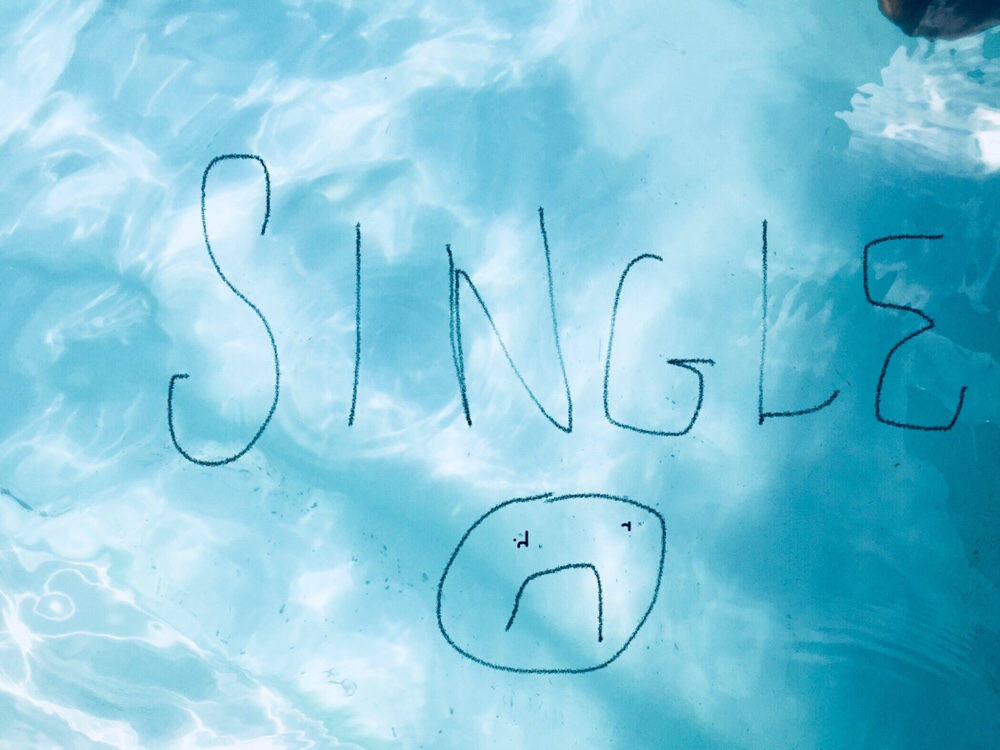 Imagine my 15 year old cousin making fun of the fact that i am still a single pringle. Yes o!If you follow me on IG and have me on whatsapp you have probably seen this on my status/story. I will keep saying it though because it touched the bottom of my junk-food filled belly. If you happen to be single like me and have friends that any little thing its 'lovey-dovey' time , you kow how pained i am.
          Last week i went with my aunt
@kemisolamoradeyo
who is a relationship counselor to an event.On the way back in the taxify cab we started up a conversation about Davido and Chioma (i will just skip that part because if i start to talk ehn…)
      Anyways , we (i, my aunt and the taxify driver) began to discuss relationships and what men want from a lady. (maybe i'll do a blog post on that from my aunts point of view). Now this talk was long and it moved from one topic to another. The driver supported the fact that my aunt said that no man right now wants a lady who does not have a job or a business of interest. He went further to give an example of a lady who he was dating  that spends 2 days learning tailoring and the rest partying.  A 29 year old lady who will travel from Illorin to Lagos to party. – picture me with my mouth open here because it just sounded like a Nollywood movie script.
        That aside , we then began to discuss ladies and guys who are single and yet are good-looking and well set up with a job/business. That was the conversation that inspired this post.
        If youre younger and you feel like this post is for the older ones,think again and if you are older and think this post is for the younger ones,you got it all wrong.
Serving it to you straight here is the F code to why you (we) are still single
You're not putting your best foot foward
      Our generation is the 'Slay Age' as my aunt calls it and its a really apt description. I mean, there are times i see a 13 year old on instagram and i know that on IG she simply blows me out if the water. So tell me why when there are younger teens with the best dress sense ever , you now decide to use the most blurry unflattering picture ever as your dp. In as much as i am 10005% on this table that i am shaking and a devout supporter of the "lazy' type of style, make sure your lazy is chic too. Starting this brand 'Lazytrendychic' is as much for my benefit as it is for yours, this blog has motivated me to dress better and make an effort (still lazy but well #shrug emoji).
        The fact is dressing lazy is not bad as long as it is lazy and chic. One thing my aunt said stuck with me. She said if she takes her kid son to the mall to pick a toy, he is automatically drawn to the shiny, prettily packaged toys first. This she related to both men and ladies. No matter how non-materialistic you are you still are drawn to appearances . So if you are drawn to fine nicely dressed guys , how come you ignore the fact that this applies to you too.
Dress up to feed your ego darlings. Do it for you!
         Ditch your 'Dream Man' fixation
     Eyyyyy! before you all come for me , i am not saying you lower your standards! For no reason at all should you lower your standards. Now lets be honest here, we all know that our dream men posess qualities that are just simply outrageous/ridiculous. I mean you find a fine bobo , 6'2 tall, good behaviour and just because your dream man has six packs and he doesn't you say no. Pssst! take it from me, your villagers are at work. Hopefully las las its not a midget aunty will marry.
     On a more serious note though, we all need to re-evaluate and formulate more realistic expectations. Remember that at the end of the day, all you need is someone that makes you genuinely happy.
    There is a catch phrase coined by my continuously mentioned aunt that just explains this point for me .
"Shenk the Sheges"
        Dear darling girl or guy, you are out of that relationship for a reason. You cannot keep carrying a torch for your ex. In case you were not aware,everyone gives off a vibe subconsiously. No matter how much you want to get back into the game, without leaving the past behind you will keep giving off an unapproachable vibe to people interested in you.
your ex , in  this case is the 'shege'. You need to
Shenk
– ditch the
Shege
– bad luggage.
    Plus , we all should be careful what kind of vibe we give off and we should also be doubly careful to not completely judge by the vibe a person gives off. It may all be in your head, so you gotta try to know for sure, Shikena.
You just don't give a f#ck
        Pardon the obscene word  but honestly , those on this table just know themselves. If you fall into this category just smile to yourself. All i can say is Do your make up… or not ,dress up, go out and make the cash while having fun. When its the right time , the right guy will find you.  Remember this tips for later.
       Do not forget to like and comment guys. Plus share to every one you know and those you don't. You can also follow me on IG
@ireprubies
and turn on post notifications to know when there is a new blog post. I try to post at  least once a week but ideally twice (Tuesday and Saturday).
 signing out, XOXO.